Our Story:

The National Archives of Hungary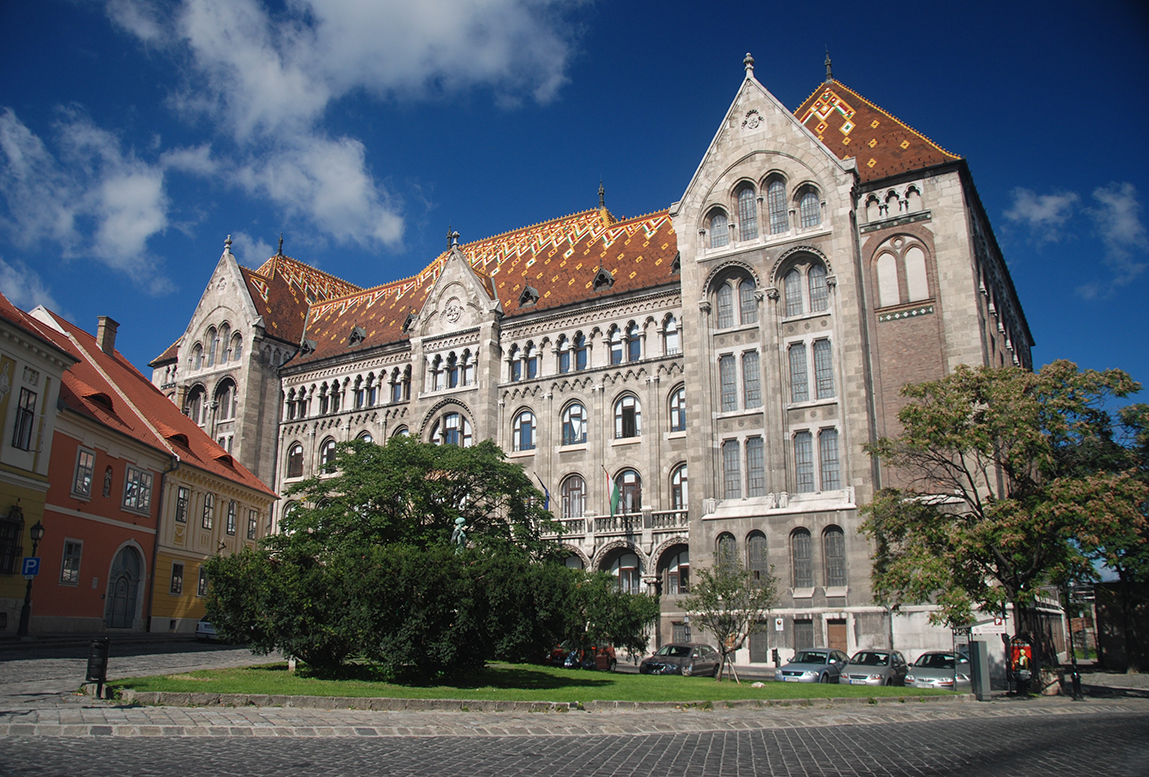 The importance of databases
The National Archives of Hungary is Hungary's official record keeper. The National Archives of Hungary has a long tradition of developing and maintaining 'finding aid' technologies that work to find and support the frequent usage of specific types of documents.
As the use of information technologies expanded within the archives, the National Archives of Hungary began to develop digital finding aids and soon discovered that the best way to maintain information is to put it into databases. It was also recognised that these 'finding aids' should be available on the internet. Different 'finding aids' information systems were designed and maintained in archive departments over the years. Some were designed for generic documents and purposes, however, different departments developed and maintained them in various ways. In other words, the sets of metadata which had to be connected to the records were not standardised.
After a while, the 'finding aids' databases being developed in the archives were harmonised. A particular data model for every 'finding aid' database was designed to be appropriate for each commonly used document and we mapped the metadata to the metadata used in standardised archival metadata exchange formats (EAD, EAD-CPF, etc.). Later when we had to design a data model for 'finding aids' for certain document types where a digital 'finding aid' did not exist, we ascertained that appropriate standards for metadata and exchange formats already exist.
The digitisation of paper-based and any other kinds of analogue document also has a long history in the National Archives of Hungary.
As well as the conservation of resources, this can significantly promote the use of archived documents. But the most effective use of those digital documents is achieved by making them available through 'finding aids' databases which can provide very sophisticated (advanced) search facilities, even on the internet.
The National Archives of Hungary recognised this opportunity and started to publish more and more finding aids databases online: http://adatbazisokonline.hu/osszes-adatbazis
Building 'finding aids' databases and publishing them on the internet is far from the final goal. This opens doors and can provide a wider range of options to make them available and easier for a greater number of users. Furthermore, it can also place digital objects into a wide intellectual context of historical memory. Consequently, the National Archives of Hungary promotes the availability of its digital records through other web-services, such as the homepage of the Hungarian Electronic Archives (https://www.eleveltar.hu/), the Archives Portal Europe, EUROPEANA, etc.
We also prioritise collaboration with other archival and content provider institutions. A large amount of content exists regarding descriptions of historical documents and official files etc. that can be partially prepared in other institutions better than they can in the archives.

It is very useful to complete as much as possible by interchanging and supplementing certain records amongst competent institutions or companies. In this way, the National Archives of Hungary maintains working relationships with research institutions, universities and companies, all of which are connected to cultural content services.
In 2009 there was a significant opportunity to design and develop a nationwide digital archiving system almost from scratch. The system was launched in 2013 and was suited not only to digitised archives but 'burn' digital content in OAIS compliant ways as well. This means that the system provides all those functionalities (from takeover, storage to access) by which the long-term archiving and controlled reuse and access of any kinds of digital content can be guaranteed.
Being able to archive and make accessible any kind of digital content does not mean that all related problems have been solved. Big differences may exist in the ways in which the archived sets of structured or semi-structured digital data can be analysed.

Record management systems and databases, in general, provide good examples. There is a more or less standardised way of archiving relational databases. The structure and the content of the original database can be captured and archived, but in order to make the whole content understandable to the prospective users long after its creation, many issues and problems have to be solved.

The takeover process of the digital collections needs to be refined and sometimes restructured in order to make it easier to use many years after ingestion into the digital repository.
During any modifications of original data structure, it must be borne in mind that the data and metadata data must not be changed. Any refinements during the takeover and archival processes, restructuring of archived data and the appropriate rendering of the archived digital content according to different user requirements, needs many new tools, methods and standards. New investigations and research are necessary to ensure that the process is more compliant with the emerging new digital data type.
The Hungarian National Archives works to investigate, in particular, the preservation of, and access to, archived relational databases. Within the framework of the E-ARK Project, we have had the opportunity to compare the different methods for that of the participants to harmonise, standardise and also improve this by applying new technologies.

The E-ARK project has provided us with an international and innovative community in which we (and also the whole community) can attain higher standards in these practices.