Our Story:

The National Archives of Estonia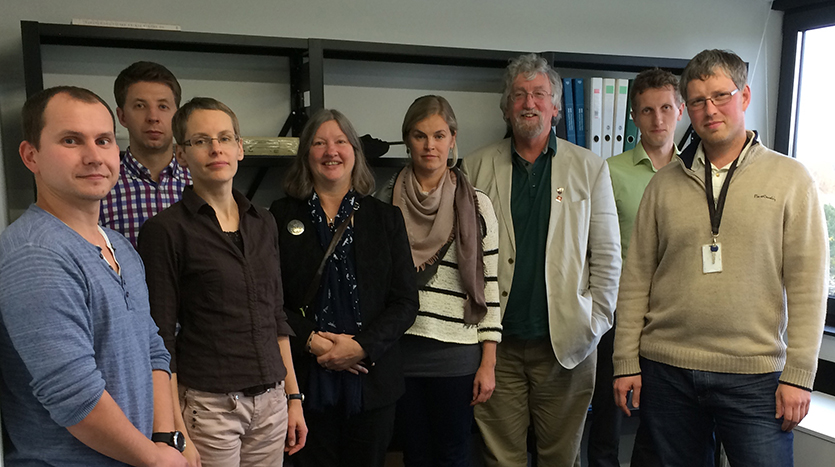 The National Archives of Estonia is a traditional public sector archive. This means that our role is to serve as the memory of the nation. In practice this means that we:
preserve any type of information which is crucial to prove the identity and history of the nation and the rights of its citizens

show how the nation lived and behaved to future generations

preserve the legacy of notable people.
In addition, we also support scientific research by preserving crucial scientific and observation data ranging from medicine to astronomy.
Today much of the information is created in digital formats, so we also need to ensure that all of these formats can be transferred, preserved and reused. The data could be records in the e-healthcare information system, audio-visual recordings of Parliament sessions, the property ownership database or tweets of the president – but as long as they are needed by the state or citizens for longer periods we need to handle it. For example:
http://images.distractify.com/v0.2/body/2016/07/CoZSCyBWYAA3_mg1-1024x533.jpg
http://netprophet.tol.org/wp-content/uploads/2013/01/Ilves-Tweets-300x244.pnghttp://netprophet.tol.org/wp-content/uploads/2013/01/Ilves-Tweets-300x244.png
Currently, the National Archives of Estonia hold about 500 TB of data. This includes both born-digital data such as databases, public sector records in PDF format, born-digital 3D movies, as well as digitised records such as early 20th century Estonian movies digitised from nitrate media and digitised census records going back to the 16th century. Obviously, as digitisation efforts continue and the amount of born-digital data grows, our digital holdings are expected to increase exponentially.
One special aspect of Estonia in general, and therefore also the national archives, is the "open by default" policy for data. The Estonian constitution defines that all data must be made available to the public unless there is a reason to close it (mostly for protecting sensitive personal data). This means that the National Archives of Estonia has put considerable effort into publishing all of its digital collections online through various search systems and also as (partially linked) Open Data. http://www.ra.ee/vau/index.php/en //
Estonia is a small country with a population of 1.3 million. Consequently, the resources we can work with, both financially and in terms of staff working in the area of digital archiving, are limited. However, we too need to tackle the archiving of a wide variety of data formats, systems and environments for creating and managing digital information. This means that we need to develop relevant standards, establish workflows and develop tools and systems to implement it all. Over the last decade, we have realised that this is simply not possible without a strong and practical collaboration with the rest of Europe.
E-ARK offered an opportunity to participate with partners who had similar goals and to be part of a bigger network that could achieve more together than individually. Already during the lifetime of the E-ARK Project, we have experienced a huge increase in our capacity to reuse and implement tools and principles developed in other countries, all thanks to the agreement on core technical principles and archival specifications among the project's partners.
Furthermore, the establishment of a strong consortium, and the E-ARK Advisory Board structure reaching beyond the project partners circle, have greatly improved our access to knowledge about new tools archival tools and therefore given us the chance to experiment with, test and improve existing tools for their validity and ability to meet the needs of digital archiving in the future.
The National Archives of Estonia has considerable knowledge about the archiving of records from Electronic Records Management Systems (ERMS), as well as a variety of methods and tools for accessing digital content online. As such, we have mainly contributed to the development of workflows, formats and tools for exporting electronic records from ERMSs in a controlled, secure and authentic way. With regard to tools, we have added the Estonian Universal Archiving Module (UAM) into the toolset of E-ARK.
Furthermore, we introduced the concept of "external access" meaning that digital content stored in our digital archives should not only be accessible from within the reading rooms or systems of the archives but should also be possible to be delivered to other institutional national or international systems or portals maintained by other institutions.